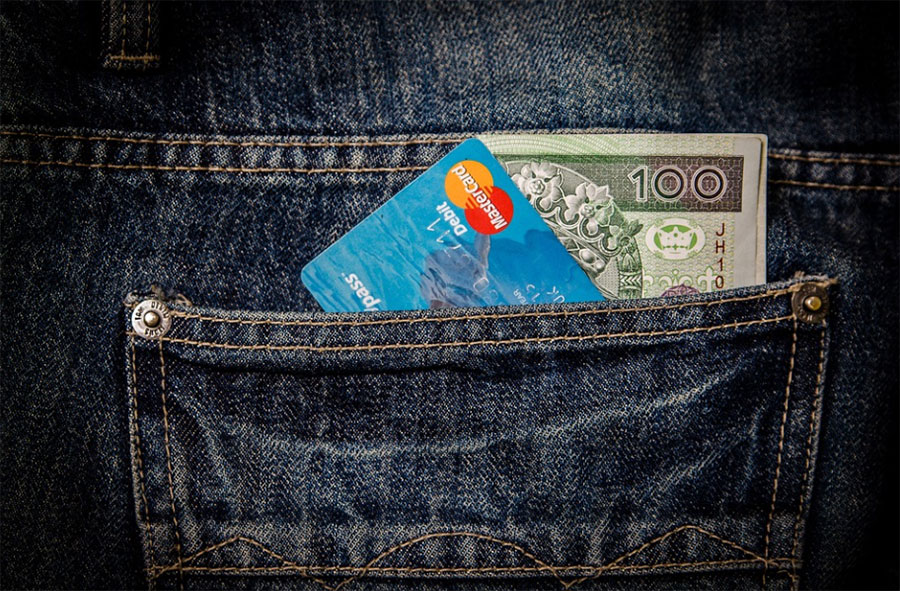 Online shopping is the newest trend in consumerism. From purchasing a home to ordering Mac 'n' Cheese, it can all be done online.

The transactions are so swift that your items can be purchased in the blink of an eye. Many companies, such as Amazon, even offer "1-click buy" buttons that allow you to instantly purchase any item.
Online banks accelerate the purchasing process by allowing websites to connect with your bank information and have near-real time transactions appear on your account. With all the wonder of such easy purchasing power, you have to puzzle over how they keep all that information so secure. With bank account numbers and personal information floating around in virtual space, how do you protect that information from being compromised by hackers? Have you ever had your account information hijacked before? Or maybe you know someone that has?
If yes, then you are surely aware that it is all too easy for anyone with low morals to figure out how to get the information they need to drain your bank account or purchase items in your name. The only way you can really feel secure as you go about your daily online activites is by being in-the-know. Ignorance about the security of online transactions and banking can lead to making mistakes and losing a lot of time and money. But if you understand online security protocols, you will be prepared to enjoy the wonders of the Internet while keeping yourself safe and secure.
Shopping and banking on the Internet can be perfectly safe, as long as you are cautious about the way you do it. You should be vigilant about not letting anyone see your log-in information. This article will attempt to explain the basic security measures that online stores and banks have implemented to protect your information, as well as tips for what you can do to ensure even greater security.
Summary of Online Shopping Security Tips
1. Credit cards are ALWAYS safer.
2. Only use secure (https://) websites—marked by the small image of a closed padlock at the bottom of some web browsers.
3. Never give out your Social Security number.
4. Protect your passwords and PIN numbers.
5. Be aware of shipping details and usage policies.
6. Be extra cautious with auction sites—keep an eye out for scams.
Summary of Online Banking Security Tips
1. Regularly check your account to make sure no illicit or unwanted charges have occurred.
2. Change your password on a regular basis.
3. Use only your credit card for online transactions.
4. Secure all papers that may contain sensitive information, such as account numbers (including checkbooks) and social security number.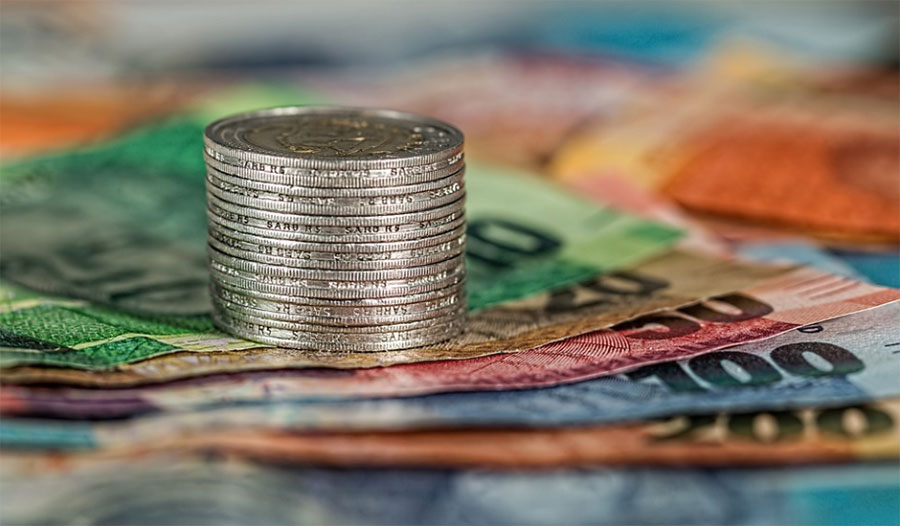 A reputable online store will not make a secret of the security features on their website. In the store's security and privacy policy statements you will find information about the specific measures put in place for your protection.
The most obvious sign to look for in a secure online store is the Secure Sockets Layer (SSL) certificate. An SSL certificate is a programming protocol that encrypts data during its transport over the Internet. It is easy to notice if a site has one of these in place. You should look at the address bar on the top of the webpage before entering any sensitive information. Does it have an https:// at the beginning? Normally you would see an http:// in front of the web address.
A secured page will display an 's' at the end. Another way to notice if the site is secure is to look for the image of a padlock at the bottom of the web browser window. A closed padlock designates a secure site. Never enter your credit card or other personal information without making sure the site is secure first.Another security measure used by reputable online stores is allowing credit card payments. Online stores do also accept credit cards, but it is in your best interests to use a credit card.
The government has issued the Fair Credit Billing Act, which allows you dispute unwanted charges on your credit card. In the case of credit card information theft, you will only be responsible for the first $50 of illegal purchases. This does not apply to all debit cards. It is much long process to recover funds stolen from a debit card since they were deducted directly from your bank account. Finally, do not pay for any online products or services with a money transfer service such as Western Union or MoneyGram. The only exception to this would be the highly-secure online funds transactions by PayPal.
Example:
I often witnessed a breach of security due to human error while using Redbox's movie rental system while it was still in its early days. The Redbox system simplifies the entire DVD renting process, using a network connection to process payments and send receipts. Since they only accept credit or debit cards, they added the requirement of entering a zip code in order to safely process the transaction. Unfortunately, it didn't end up being quite so safe.
Many times as I stood in line waiting to get a movie, I saw the person in front of me not read the screen carefully and put in their pin number rather than their zip code. Since the Redbox system was expecting a zip code, they didn't encrypt the numbers. The pin number would be sitting on the screen for anyone to see. The person would then stand there foolishly, card in hand, wondering why their pin number was not being accepted. It would have been the easiest thing in the world for someone to grab the card and spend all the money on it using the pin number they just saw. The problem could have been prevented by simply reading the directions on the screen and being aware of Redbox's card processing policies.
The development and increased usage of the Smart Phone has introduced a new method of online banking through cell phones. This has made it necessary to implement even stronger security measures to protect users of mobile banking.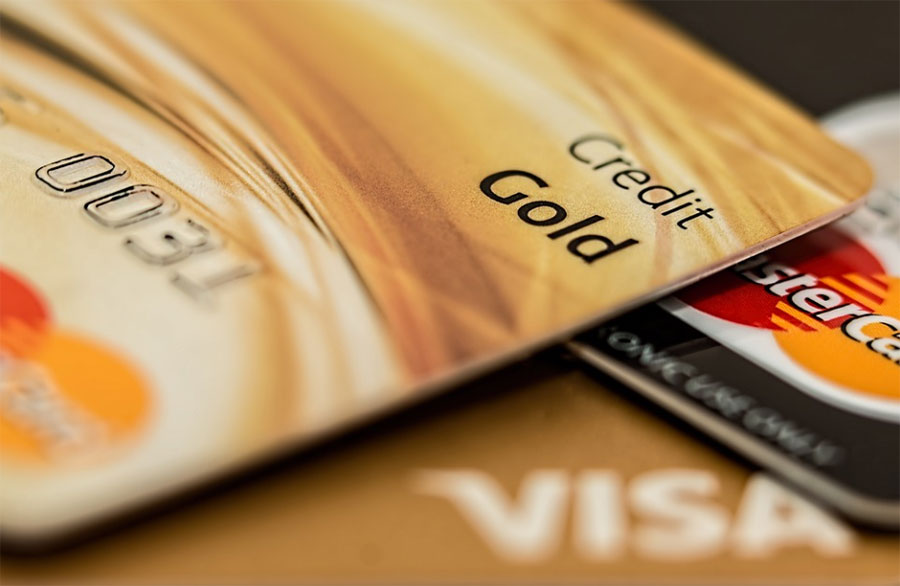 Online banking systems have many ways of encrypting your login information in order to maintain security. Cookies store information on a web page and save your login information. While this is fine for many sites, it would be disastrous on a banking site. It would allow anyone to access your bank account through your computer or phone. Cookies are not allowed to save passwords on bank sites. This prevents anyone with access to your digital device from freely logging into your account.
Security systems are also in place to monitor which computers you use to log on to the bank site. Whenever you log on to the site from a computer that is not your regular home computer, you are asked to provide additional information. Most banking systems will generate a security question that you answered during account setup.
You have to provide the correct answer as well as recognize a visual image in order to enter your password again and access the site. Further security protocols have also been added recently.
Many current systems now require that you receive a special code through a text message or email which will grant account access on a new device or computer. One practice that is highly encouraged by all online companies, and particularly banks, is to change your password on a regular basis. This is the simplest solution to protect your private information.
Since the cost and time commitment required to hack one individual account on a bank's website isn't worth the pain, unless the victim is a billionaire, then the only real way for your account to be hacked is human error. If you let someone see your password then of course they will be able to access your account.
In order to reset a password, banks require not only your social security number but your account or card number as well. This would make it very difficult for someone to log into your account by resetting your password—unless you leave sensitive materials lying around, such as a checkbook and your social security card. As a last security measure, banks have set their pages to detect fraud by locking your account if an incorrect password is entered too many times. The account user is required to call customer service and answer security questions in order to regain access to their account.
Recent news has reported that three major companies had their security systems hacked—Sony, Google, and Citibank. About 1 percent of Citibank users had their names, account numbers and contact information stolen. The company was forced to immediately reissue account numbers to those users whose information was lost. While this wasn't due to irresponsibility on the part of bank users, it stands to show that even encrypted information can be stolen. Extreme precaution should be taken when using online banking systems, whether through your computer or phone.
Make sure you regularly check your account to ensure that everything looks the way you expect. Report any issues to the bank immediately and freeze your account.